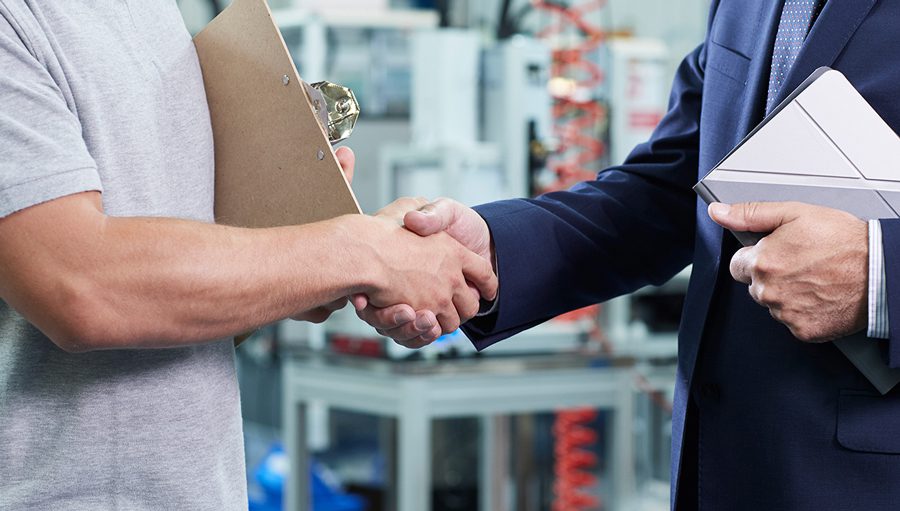 About Holland Applied Technologies
Founded in 1903, Holland provides a broad array of products and services to the hygienic process industry including sanitary process components, custom sanitary components, and sanitary/high-purity process skids and modules. Our markets served include the biotech, pharmaceutical, food, beverage, personal care products and other high-purity industries. We currently are, and always have been management owned.
Our corporate offices and manufacturing facilities are in Burr Ridge, IL. We also maintain sales offices in Indianapolis, Indiana.
Our Mission Statement
To meet and exceed our customers' expectations for quality, service, and technical support.
To treat each customer as we would like to be treated.
To constantly be aware of our customers' needs. To attain a level of excellence in providing superior products to satisfy these needs.
To maintain 'ownership' of our products long after title passes to the customer. Our personal commitment is our hallmark.
To seek out and hire people capable and committed to attaining our levels of excellence.
To maintain a healthy financial status and invest in resources that support our staff and facility. Furthermore, to provide a healthy workplace that encourages personal growth, creativity, energy, imagination, education, and opportunities.
To identify ourselves only with products that clearly are the best for our customers. To apply these products properly.
To operate our business with dignity and integrity.
What Our Customers Have to Say…
"Holland will put in the time and effort up front to fully comprehend complex processes, resulting in a system that meets, and frequently surpasses, expectations."

Process Engineer – Pharmaceutical Contract Manufacturer
"Holland has been a reliable partner for many years. They have the ability to support our business thru their vast inventory of repair components, onsite field service and new replacement components. Holland has been proactive in providing recommendations for repair kits as well as carrying safety stock at their facility to support our specific needs."

Operations Manager – Food Processing Facility
"Holland understands our need for not only quality products, but the detailed documentation and material traceability required in the pharmaceutical industry. We've used their Document Locator tool to help manage documentation for our production equipment. It's been great to have a historical record of documentation covering our long-term relationship."

Quality Manager – OEM of Single Use Biotech Equipment
""Holland Applied is a business partner that I find to be highly trustworthy, competent, and customer focused. We keep using them for our machining and fabrication needs because we know we can rely on them to provide high-quality goods on time and at competitive market prices."

Head of Procurement – Injectable Drug Manufacturer